Find data. Combine it. Map it. Explore it. Export what you have built and share it with others. With GEO.ca find the data you need and use it in the way that works for you. Our step-by-step instructions below will help you get started.
Get started right from our Home page

Use the search bar to search for the entire data collection of federal, provincial and territorial location-based data
Or, explore one of our nine themes for a curated view of all relevant data. From each theme page, you can browse all relevant datasets.
To get you quickly started, GEO.ca also provides featured maps, and applications and datasets, according to each theme.
Explore GEO.ca's Discover tab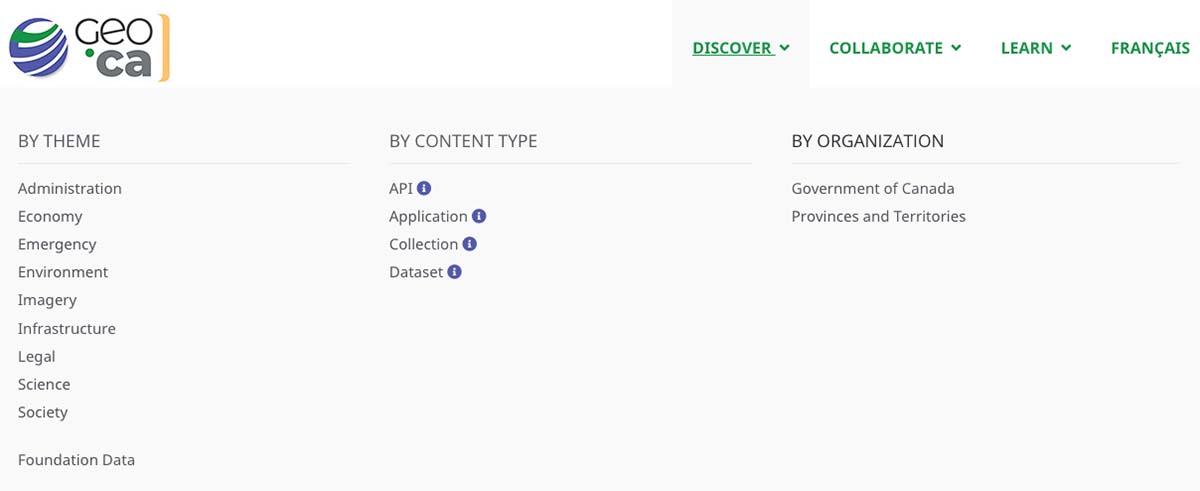 Themes, Content Type, Organization
Check out GEO.ca's Discover tab to access other search options. In addition to Themes, you can search by Content Type or Organization.
Looking for base data? Explore our Foundation Data to find base data that describe Canada's water, land and built infrastructure, the geographic foundations essential to underpin and contextualize thematic data.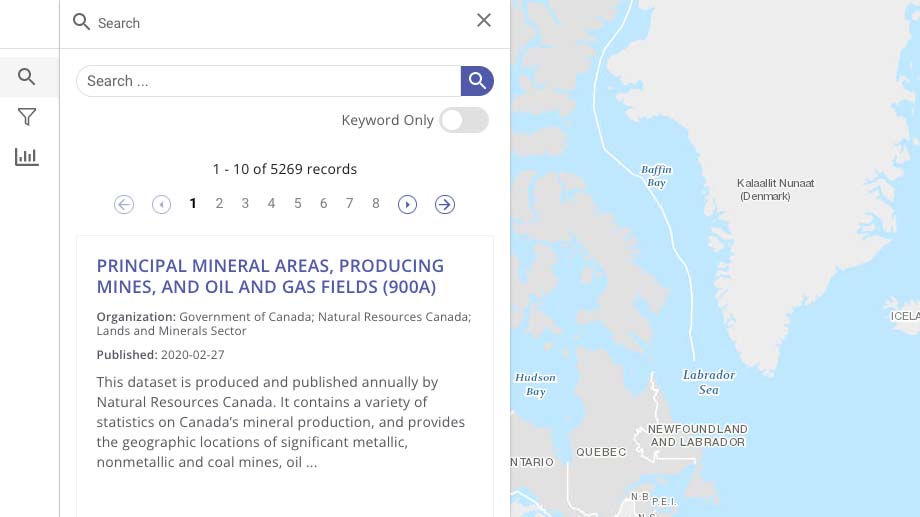 The Search function uses a map to search data over the area shown. Pan and zoom the map to filter the content based on your area of interest. The results will refresh based on the area of the map.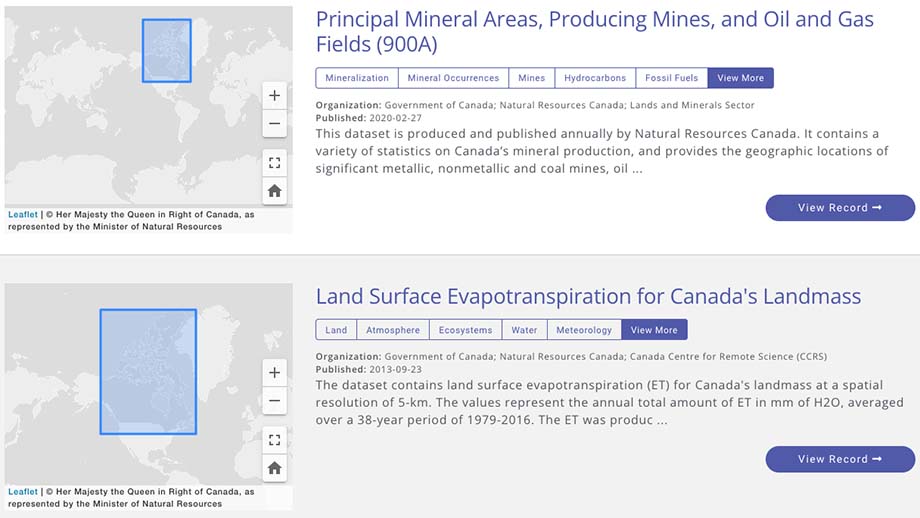 Use keywords to search by topic rather than location. Type keywords related to the data you are looking for into the search bar. The geographic footprint of each search result is also shown.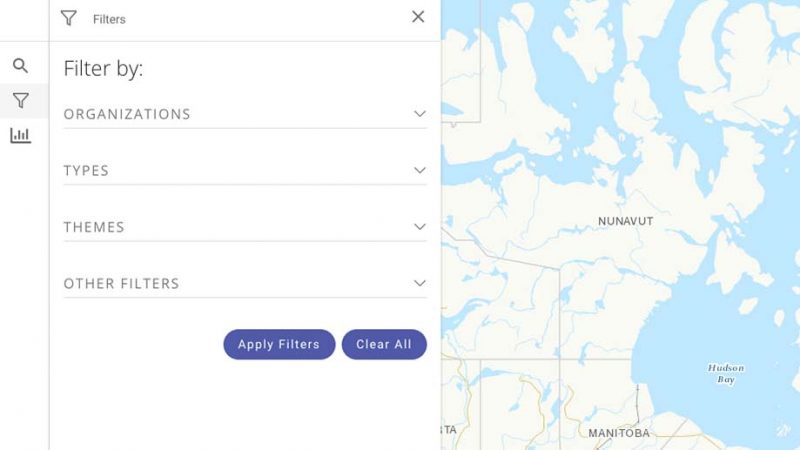 Select an advanced filter to refine search results based on organization, type, theme and foundation data. Add or remove filters to achieve the results you need.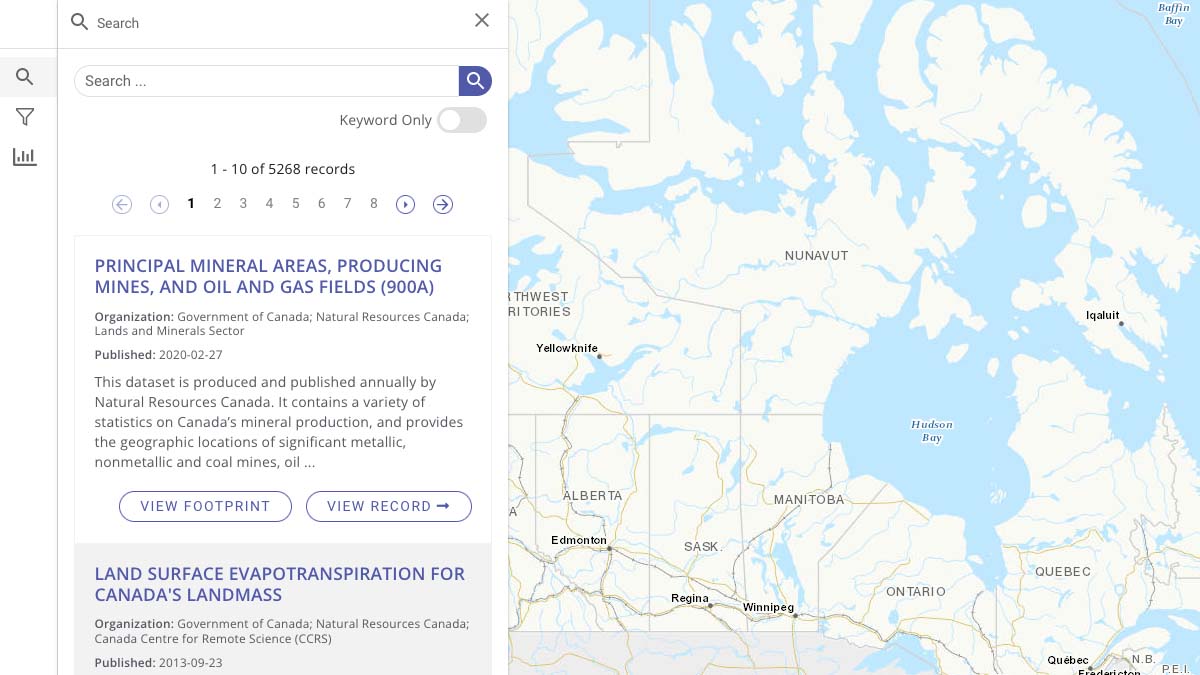 To find out more information about the dataset, you can use the "View Record" function.
When searching in Search, you can use the "View Footprint" function to view the spatial extent of the selected dataset.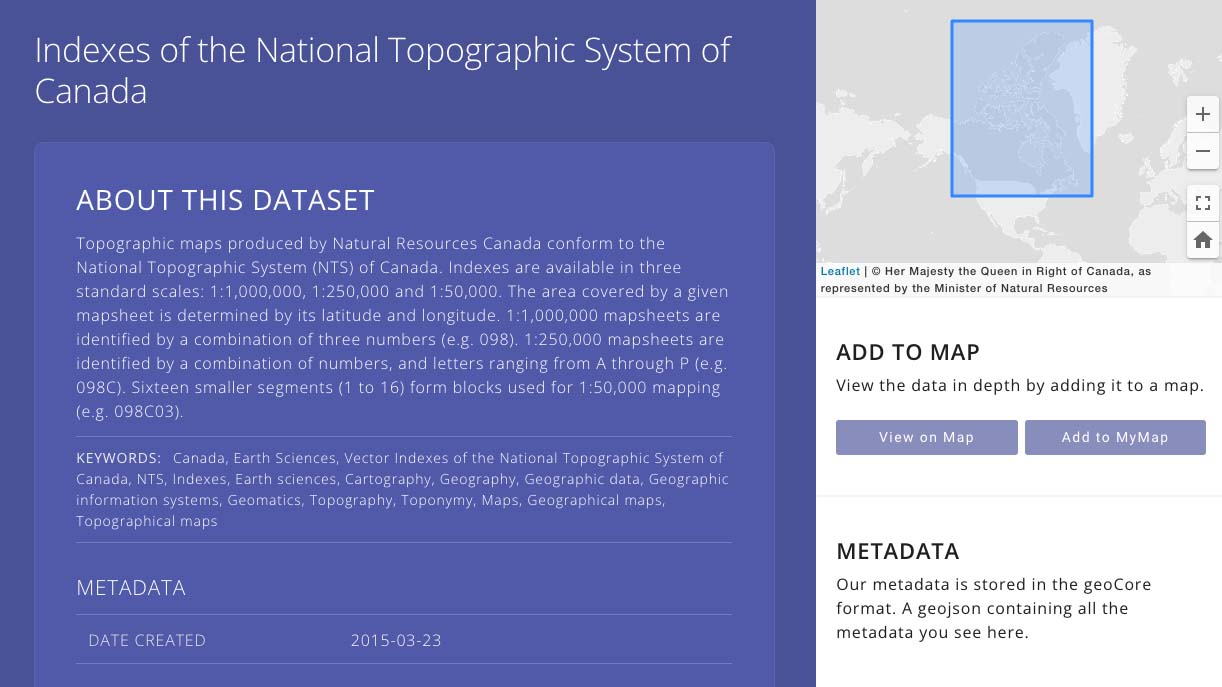 From the "View Record" page, you can view or interact with the data as a map, or access a detailed metadata record.
Follow these simple steps to select and combine content and create your own map to analyze and share: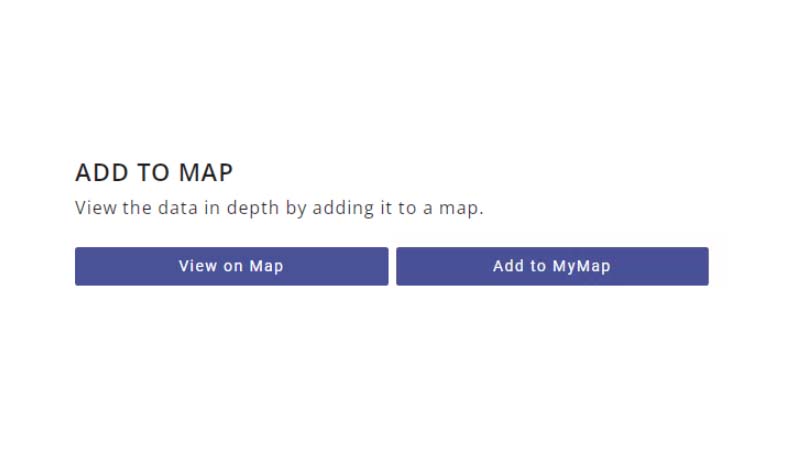 To add data to your map, use the "Add to MyMap" function in the data's Record section.
The "MyMap" function will allow you to proceed to your map.
To add data from other sources you can import it by using the "+" function in the legend panel. Data or services can be added by uploading a file, or web service URL.
To remove data from your map, you can use the "MyMap" function. From here the layer can be removed.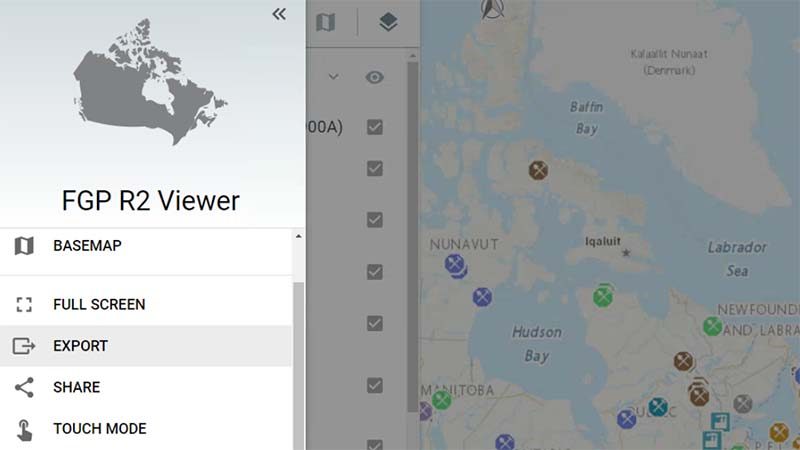 To export your map, use the "Export" function within the map menu. This will allow you to download your map.
Questions? Comments? Ideas?
GEO.ca is committed to open dialogue and community building around location-based issues and topics that matter to you.
If you require further assistance, please